Sui-ren's main color is blue. Women wear pale blue kimono. On one sleeve, you can see one Chinese character which means "cool" because Sui-ren's "Sui" means "cool".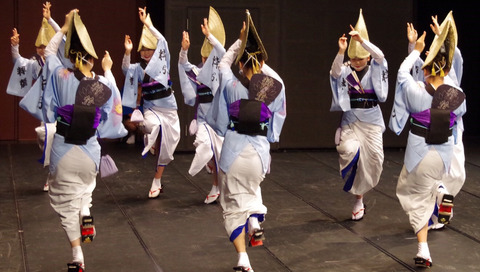 Men wear blue "Happi" and white short pants. "Happi" is a short kimono. They put a blue and gray Japanese towel (Tenugui) on their head. The women dancers of the "Men's Dance" wear the same costume.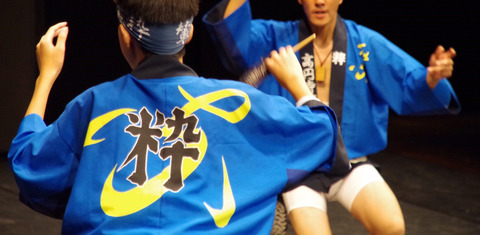 Big drum players wear grey "Happi" and black pants. All musicians except these players use kimono. Both male and female musicians put the kimono in the same way.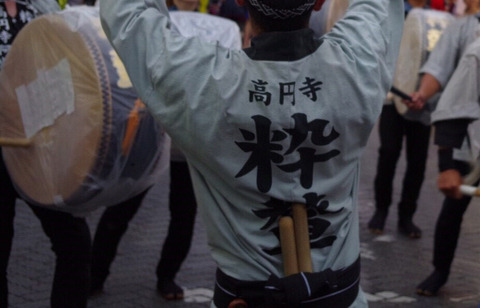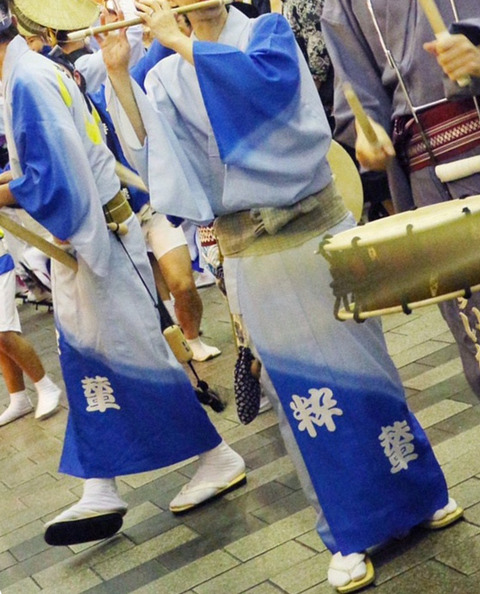 Usually in Japan, male and female wear kimono in different ways. The women usually place the obi on their waistline, which is wider than the men's obi. On the otherhand the men wear the obi around their hip. It has a width of about 8 to 10 centimetres.