Onna-Odori: The Women's Dance
Onna means woman, Odori means dance. The woman's dance is similar to line dance. It involves dancers standing in one or more lines performing different choreography. The movements have some patterns with different sequences. Each Ren(group) has their own formation. It is one of the points to watch the women's dance. Their steps is small because they wear kimono. They keep holding their arms up during the dance. Women's dance needs a lot of practice because they need to learn many choreographies.  
What Do They Wear?
The women dancers wear kimonos or yukatas, the summer kimono, but the style is different than the usual kimonos and yukatas. They leave a large opening at the back of the neck of kimono. The back shot is really beautiful and elegant. They wear white arm covers to hide their skin. The undergarments used in wearing traditional Japanese kimono was used as the dancers' primary costume especially the skirt. They use a summer kimono belt where the belt is smaller than usual. They put on a rush hat and cover half of their face with it. They dance on their toes in Geta sandals, just like the ballerinas where they usually lift their toes when dancing. They need a lot of practice to perform this move with their toes.
Who Can Join the Women's Dance?
Only Women can join the Women's Dance. Each Ren has their own rule about age limit. For example, from 12 years old to 29 years old. Some Ren don't have any limit. It totally depends on the Ren.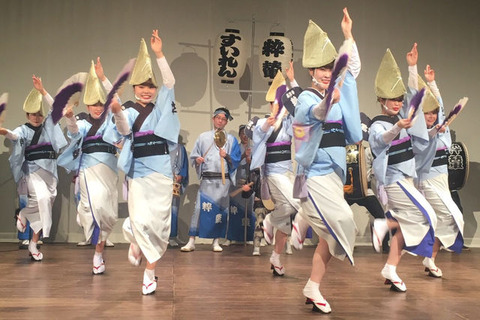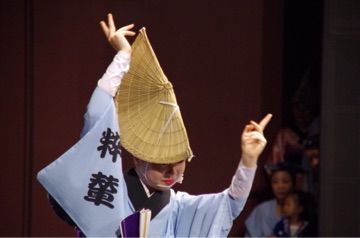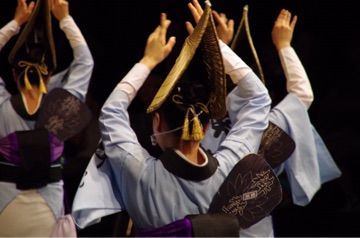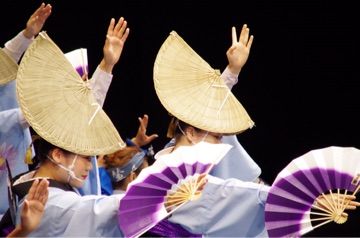 https://livedoor.blogimg.jp/koenji_suiren/imgs/4/6/4690676b.jpg
" title="IMG_2769" target="_blank">