I started learning to play the Japanese guitar called "Shamisen" last July. My team, Suiren has no Shamisen player yet. So I decided to start playing it.
This is the first time for me to play Shamisen. It was not easy at first because I had no experience to play even the usual guitar. The difficult part for me is turning the tuning peg. I have to listen carefully and turn the peg.
While playing, Shamisen easily loosens its strings, so I have to turn it back. It takes time to get used to it.
A few days ago, my friend gave me a good Shamisen! I brought it to my Shamisen teacher to ask her to send it to an instrumental shop to have it fixed. She said it is a great one! I feel that I have to practice a lot to play it well.
I am sure that I love to play Japanese flute but I also love to play Shamisen. I can feel my progress as a beginner of Shamisen. I hope to be able to play it on a summer festival in two years.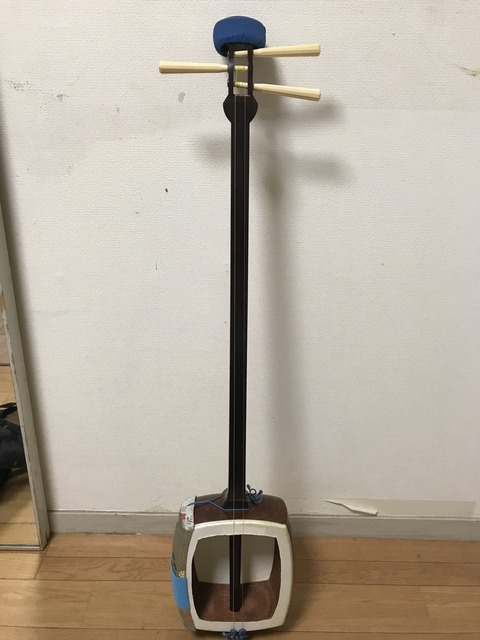 This shamisen is under repair!